sincerest form of flattery guest tutorial- ballard designs inspired beach art lil blue boo
As an Amazon Associate I earn from qualifying purchases.
For our last guest of The Sincerest Form of Flattery, we have some serious fabulousness in store for you… Ashley from Lil Blue Boo requires no introduction, but we'd still love to tell y'all a few of our favorite things about her!
We *met* Ashley through Project Run and Play (we loved seeing her modern, funky creations each week). We love the way Ashley knows herself (and the things she loves) so well. It's so refreshing! Add that to her amazing pictures, her creative clothing designs (check out her clothes and patterns here) and her serious sewing skills and you have a recipe for fabulous. A few of our favorite projects? Her purse-turned-camera-bag, letter bean bags, cabochon accessories (I can't wait until Piper Jane has enough hair to accommodate bobby pins!), and everything she made for Project Run and Play. And we especially love it that she's here today to share a knock-off tutorial!
I was so excited when Kirstin and Jordan asked me to be a part of their "the sincerest form of flattery" series! I love a good challenge so I've been keeping my eye out for something on my "wish list" that would be fun to do! I love these prints of glazed paintings from Ballard Designs and decided to make a miniature version of the beach themed one: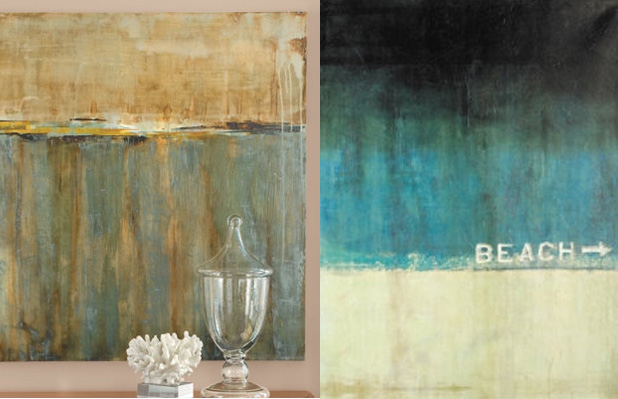 With a few simple steps (and an eager toddler), I was able to mimic a similar glazed effect to create my own beach painting!
We started by preparing the canvas: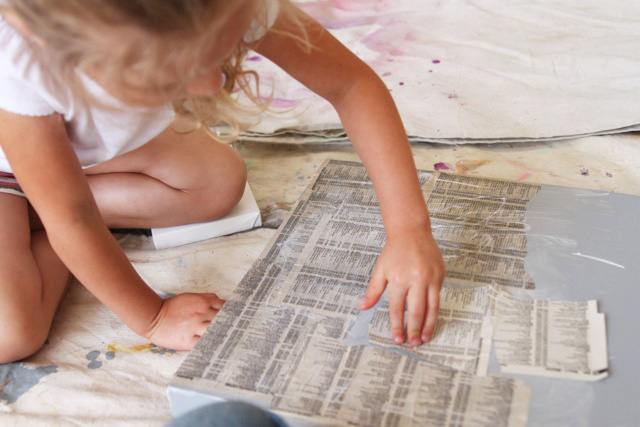 A little distressing: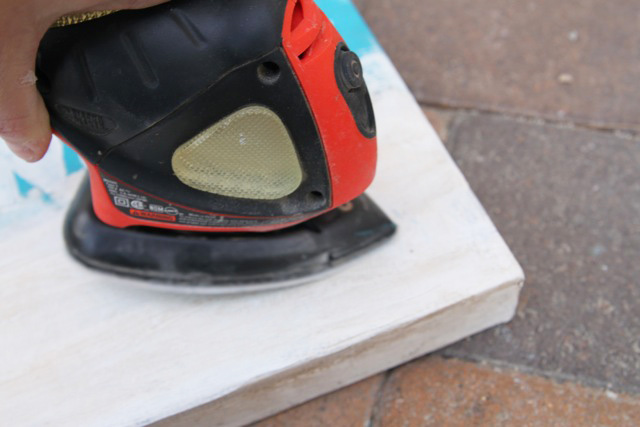 Painted and layered glazes: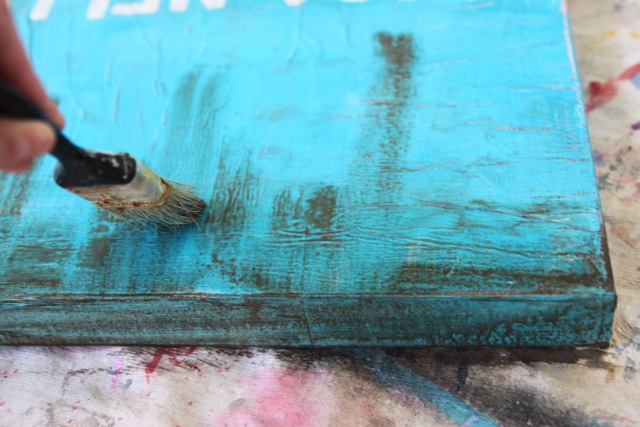 I'm really happy with how it turned out!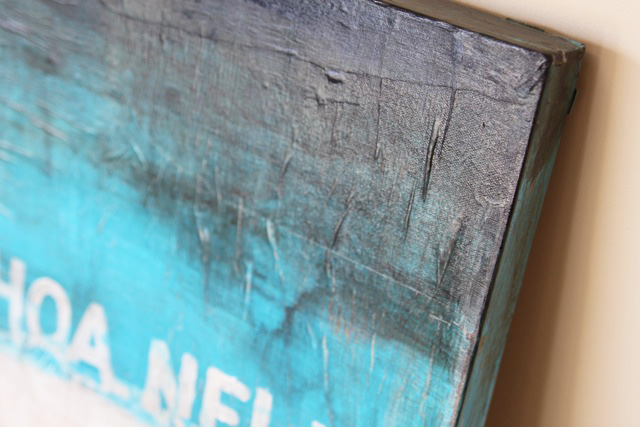 My family spent most of the summer at Debordieu beach (near Georgetown, S.C.) when I was growing up. It was so secluded and natural and peaceful…..just like the painting. Once distinct memory is my mother always warning us of large waves by yelling "WHOA NELLY!!!" I decided to add as my own personal touch to the painting instead of the "Beach" text: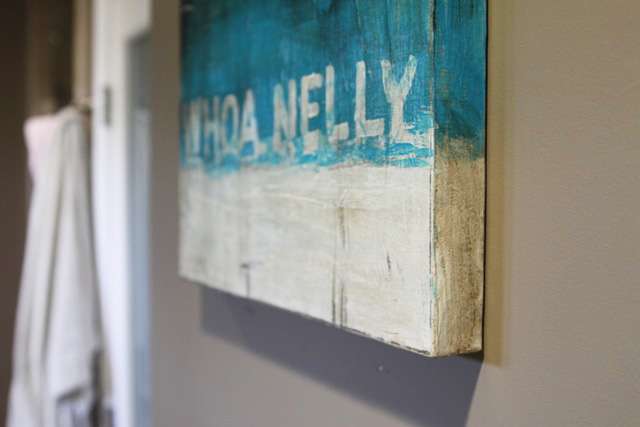 Come on over to Lil Blue Boo to see the in depth "Glazed, Distressed Painting" tutorial! If a toddler can do it…..you can too! Thank you so much Kirstin and Jordan for including me in this fun series!
If you haven't been over to Knock Off Decor (the sponsor of this series) yet, head on over today! There are seriously fantastic knock off tutorials and inspiration galore!