friday fun finds: sewing help
As an Amazon Associate I earn from qualifying purchases.
Y'all, this week I took on a sewing project that was way above my pay grade. I will hash out all the gory details after our sister's baby shower next weekend (because even when we warn her not to peak, she cheats and looks on here, and my project-of-projects is a shower gift for her). The level of excitement I have over this little creation is absolutely uncalled for. I like to think it's because It. Is. Amazing. But probably it's just because of the amount of work I poured into it.
All of this to say, my already lengthy and labor intensive project would've been much more difficult without this little book- The Sewing Bible by Ruth Singer. It was absolutely fabulous at walking me through all sorts of never-before-attempted sewing feats… pictures and directions and thoroughness, oh my! If you need a Friday Fun Find this week, head to your local library and see if they have this gem… or even better, buy it! If you're as basics-of-sewing challenged as I am, it's worth it.
Other things you must check out this week:
Impatiently praying for patience stenciled a chest of drawers… I think I need some stencil action after seeing this!
Just added this fabulous sundress by Subtle Tee to my to-make-if-Peanut-is-a-girl list. Darling, right?
This step by step cake pop tutorial at Little Miss Momma is fantastic. Except it makes me hungry. Maybe we should add these to the menu for Kedron's shower?
After my adventures in sewing this week, I need to make myself one of these sewing machine pin cushions (by I Can Find the Time). Super useful!
Here's your featured button, craft masters: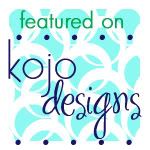 Now, onto this week's party- we'd love it if you'd link up your latest and greatest Friday Fun Find- something you made, a tutorial you put together (or tried out!), a product the rest of us need, a scrumptious recipe- whatever you're loving this week!
A few guidelines:
1. Include a short description of what you're linking to (as well as the name of your blog if you want). That way people can go see the fun finds that interest them most.
2. Link to your specific post, and not to the main page of your blog.
3. Here's the party button if you want to link back to this party from you blog.