friday fun finds: a fabulous week to sew
As an Amazon Associate I earn from qualifying purchases.
It's been hot in Denver. And we don't have an air conditioner (most houses in Denver don't). However, my sewing machine is in our basement, which stays around 70 degrees year round. So this week, I've been looking for excuses to go down there and sew. Here are a few projects from last week that would be perfect for a week like this one:
Burke loves monsters, and I can't get enough of those stripes (at handmade con amor).
I ADORE this pillowcase dress by Potholes and Pantyhose… perhaps when I lose the basketball shaped belly, I will whip one of these up. Lovely, right?
These little wristlets at Junst Another Hang Up are too cute! Love them!
Not only are these cloth napkins by Hippos and Dinosaurs darling (love those fabulous trimmed edges), the idea of using family time to create useable, useful items is right up my alley.
Here's your featured button, creative friends: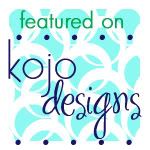 Now, onto this week's party- we'd love it if you'd link up your latest and greatest Friday Fun Find- something you made, a tutorial you put together (or tried out!), a product the rest of us need, a scrumptious recipe- whatever you're loving this week!
A few guidelines:
1. Include a short description of what you're linking to (as well as the name of your blog if you want). That way people can go see the fun finds that interest them most.
2. Link to your specific post, and not to the main page of your blog.
3. Here's the party button if you want to link back to this party from you blog.